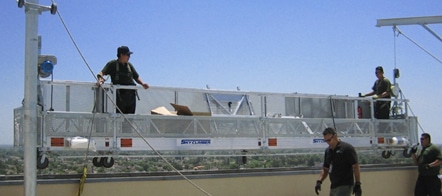 Sky Climber stands as the premier authority in access solutions, boasting a rich history since 1955 in crafting, producing, and promoting advanced suspended access systems for a variety of industrial and commercial construction and maintenance needs.
Our Company
Sky Climber is at the forefront of creating innovative suspended scaffold equipment and accessories. Operating from our Central-Ohio production hub, we guarantee rapid delivery and competitive pricing. Our unwavering commitment to safety is evident in every product we offer, as we strive to provide reliable and tailored solutions that cater to the unique requirements of our customers.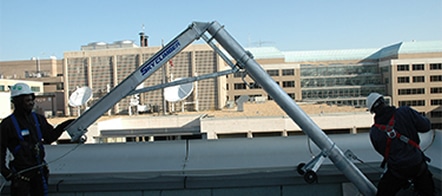 Sky Climber is continuously evolving its products through dedicated research and development. Our comprehensive training programs encompass instructional videos, online resources, and engaging, hands-on presentations, customizable to be conducted at our facility or yours.
Our People
Our strength lies in our diverse workforce, whose dedication to excellence and innovation is the driving force behind our business. We believe in fostering a culture that not only values but actively supports the continuous professional growth and expertise of our people. As experts in suspended scaffolding, we are dedicated to upholding the highest standards of safety and quality.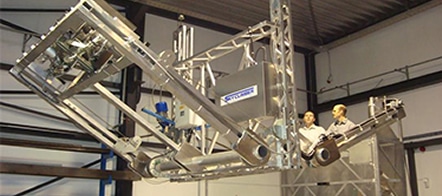 Our expert technical sales team is committed to guiding you to the ideal product for your specific requirements. For tailor-made solutions, Sky Climber's team of certified engineers is on hand to craft a custom design that perfectly aligns with the demands of your project.
Explore our company blog to learn how businesses all across the world are using Sky Climber equipment. Find the latest Sky Climber updates, including recent news, project snapshots, and extensive product details.