BMU solution in San Francisco
For this project, Sky Climber engineered a new system utilizing a motorized roof car that is free-rolling, allowing the machine to be moved to any spot along the perimeter of the roof.   This configuration allows maintenance crews to easily access glass on any part of the building's façade and complies with California's strict OSHA regulations.
The suspension platform is particularly lightweight as there are no traction hoists, winders, or motors attached to the stage.  Furthermore, as Sky Climber incorporates power cabling into the suspension wires for its BMU systems, a complete electrical loop is created which eliminates any voltage-drop issues due to travel.  Features like this will make Sky Climber Building Maintenance Units a practical choice for new high-rise buildings.
This complex project had several phases.  Engineering teams tailored the installation plan to the customer's exact needs and conducted several factory tests before shipment.  Once installed, the system was field tested with multiple drops before a final report review, live demonstration, and final approval from the client.  Following approval, Sky Climber provided training for service crews as part of its complete solution package.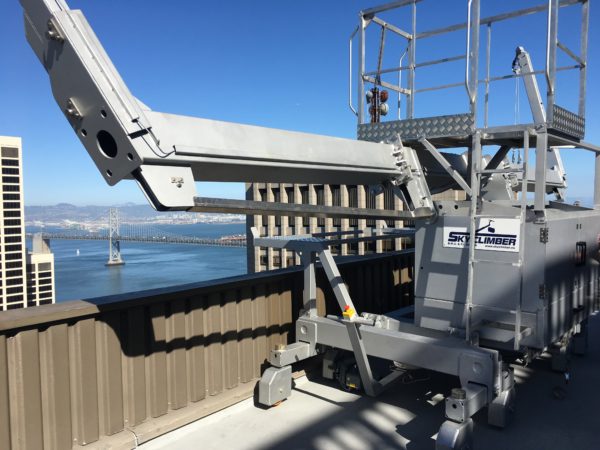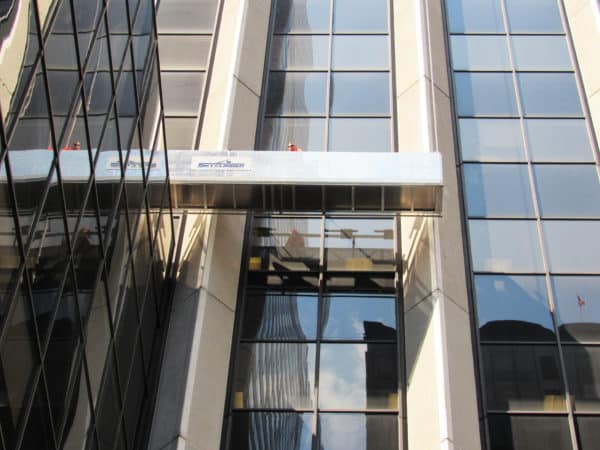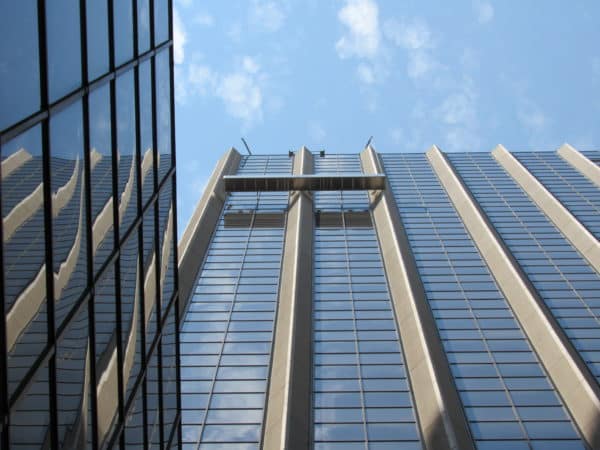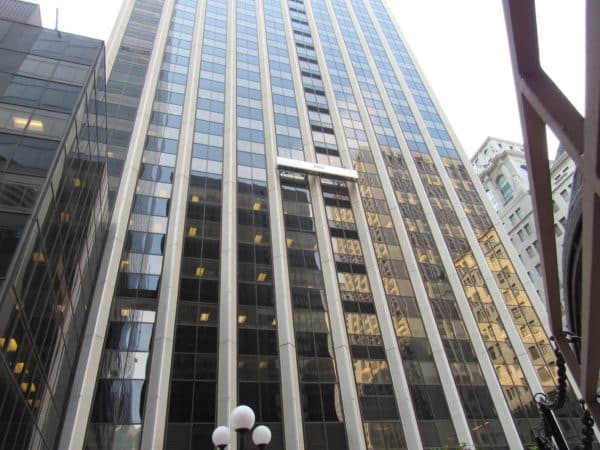 Window Cleaning and Facade Maintenance in Kenya
Le Mac Plaza is one of the new high-rise luxury buildings that are coming up in the skyline of Nairobi, Kenya.
Sky Climber was selected to provide the solution to access and clean the external facades of the building. The most effective solution was determined to be a monorail system with a 2 m Sky PI self-powered cradle. There are two overlapping monorail tracks: one at the top level (24th floor) and one at a lower level (7th floor). The building is in the form of an ellipse and each monorail is made up of a continuous series of curved sections of varying diameters.
The building is nearly 100 m high. The cradle is fitted with plug-in restraints. The controls have an integrated PLC based system that would stop the cradle at pre-set intervals to alert the operator to insert the restraint plug.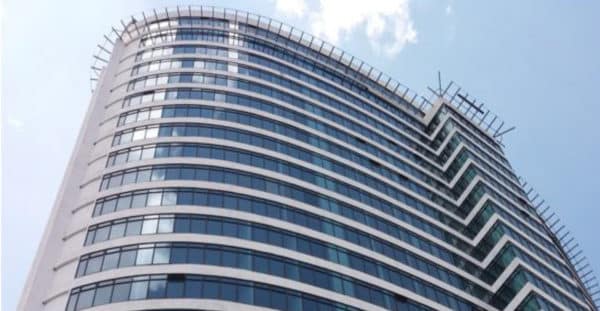 Sarasota Monorail and Anchor solution
For this project in Sarasota, Florida, Sky Climber provided a monorail system and structurally rated flip-up anchors for use as tiebacks for temporary suspended scaffolds as well as to tie off window cleaners using RDS (Rope Descent Systems).  However, one corner of the building has a sloped metal roof with an overhang blocking any path to standard topside rigging attachments.  So a monorail system was designed to reach the façade in this spot….including turning the corner to reach around it. 
This design features Sky Climber manual mechanical trolleys for suspending a temporary powered scaffold, and can accessed for rigging from the common-area rooftop.  The trolleys function smoothly to traverse the track horizontally, including a radius curve, without the added expense of a corded electric-powered trolley.  In this instance, the system is designed for use with a rental swing stage and is expected to provide cost savings to the building owners by avoiding the need for a complicated scaffold tower project on an occupied building every time window cleaning or exterior maintenance (caulking, patching, repainting, cleaning, etc.) is required over the life of the building.