Adelaide Oval Stadium
The Adelaide Oval has been the headquarters of the South Australian Cricket Association (SACA) since 1871 and of the South Australian National Football League (SANFL) since 2014.
The stadium was selected to host the Second Ashes Test on December 2nd, 2017 and a full capacity crowd of 55,000 was expected for this important cricket match. In order to provide the best show possible, all the lights in the stadium were replaced by LED floodlights with the help of Sky Climber platforms.
Click on the button below for project and equipment details.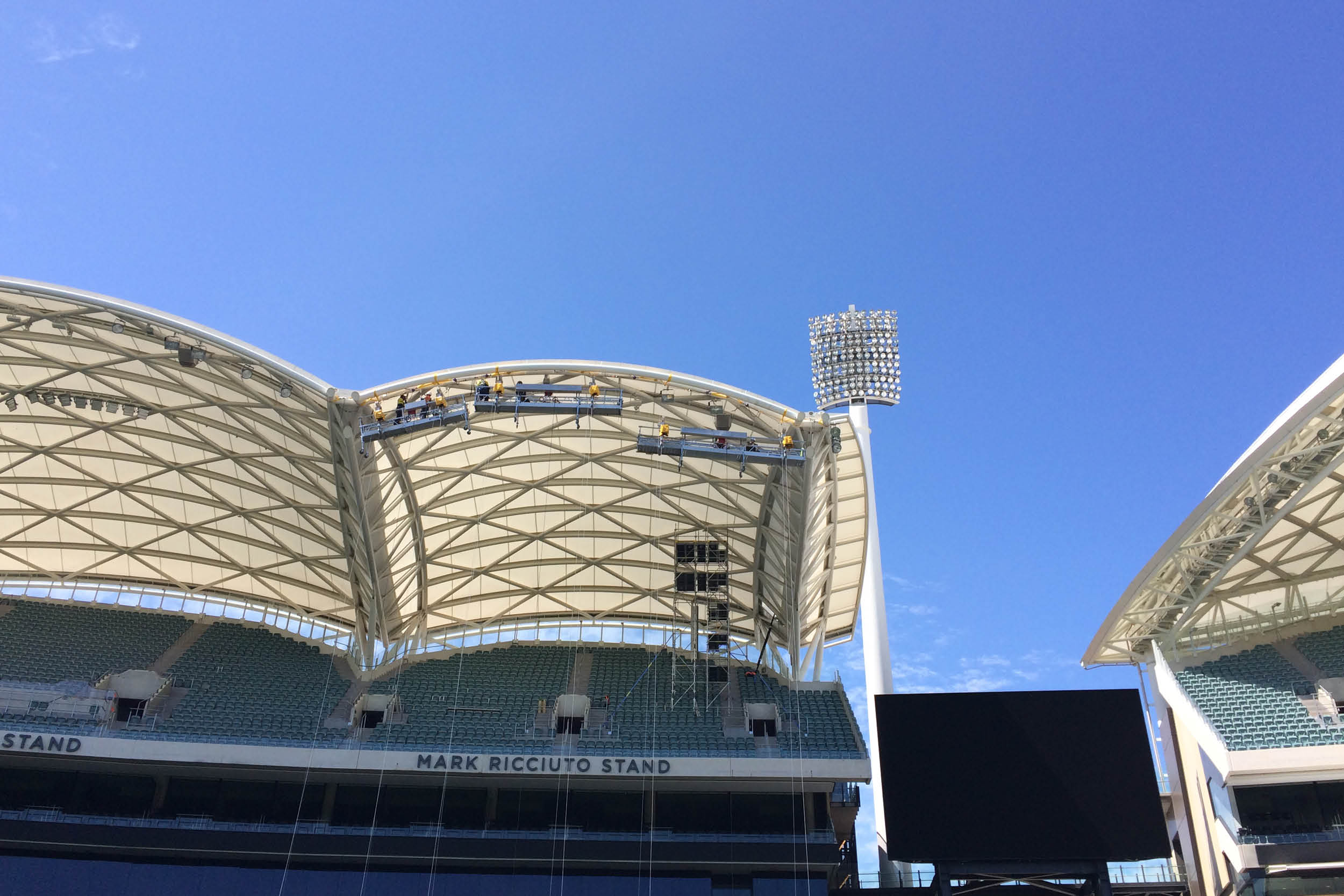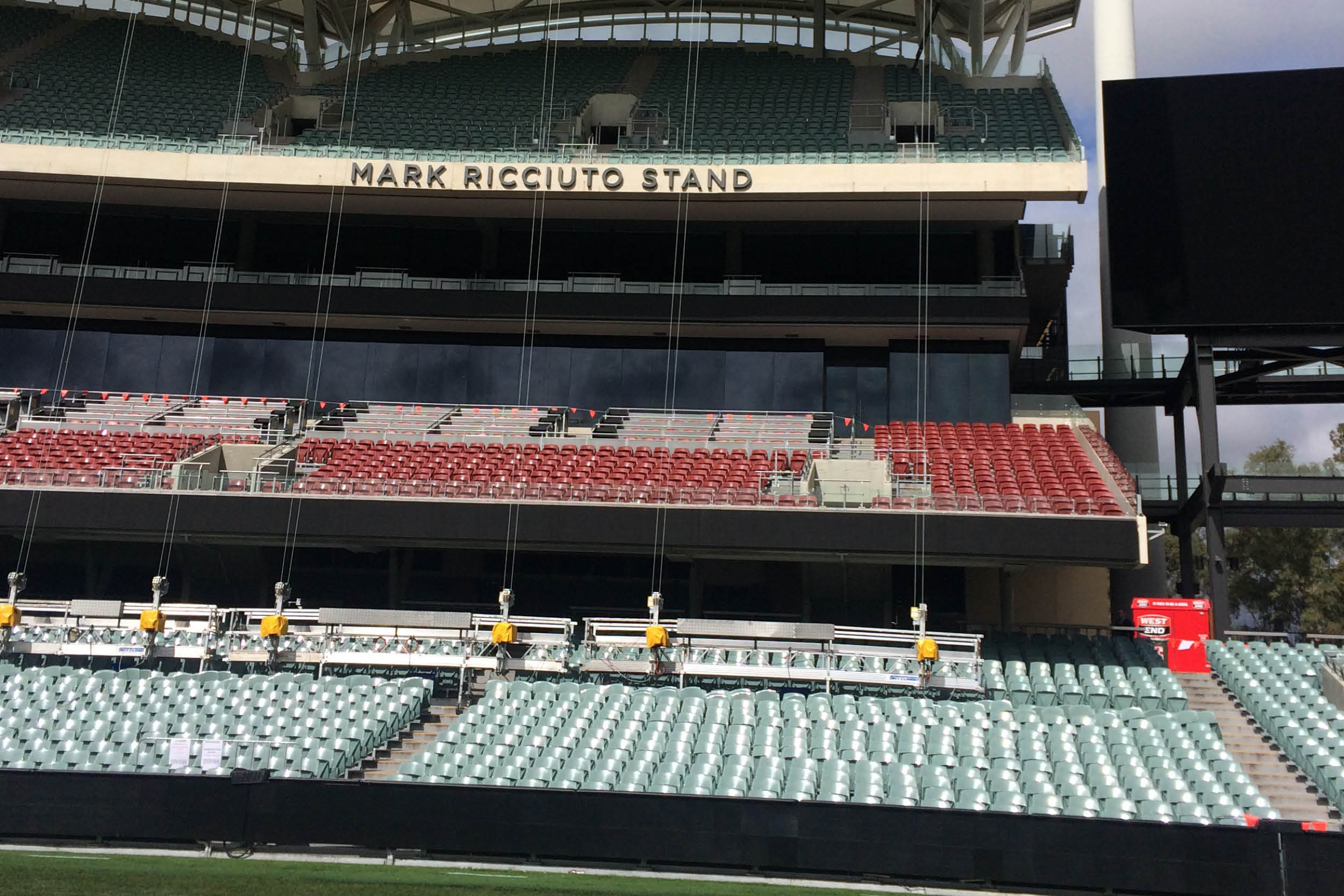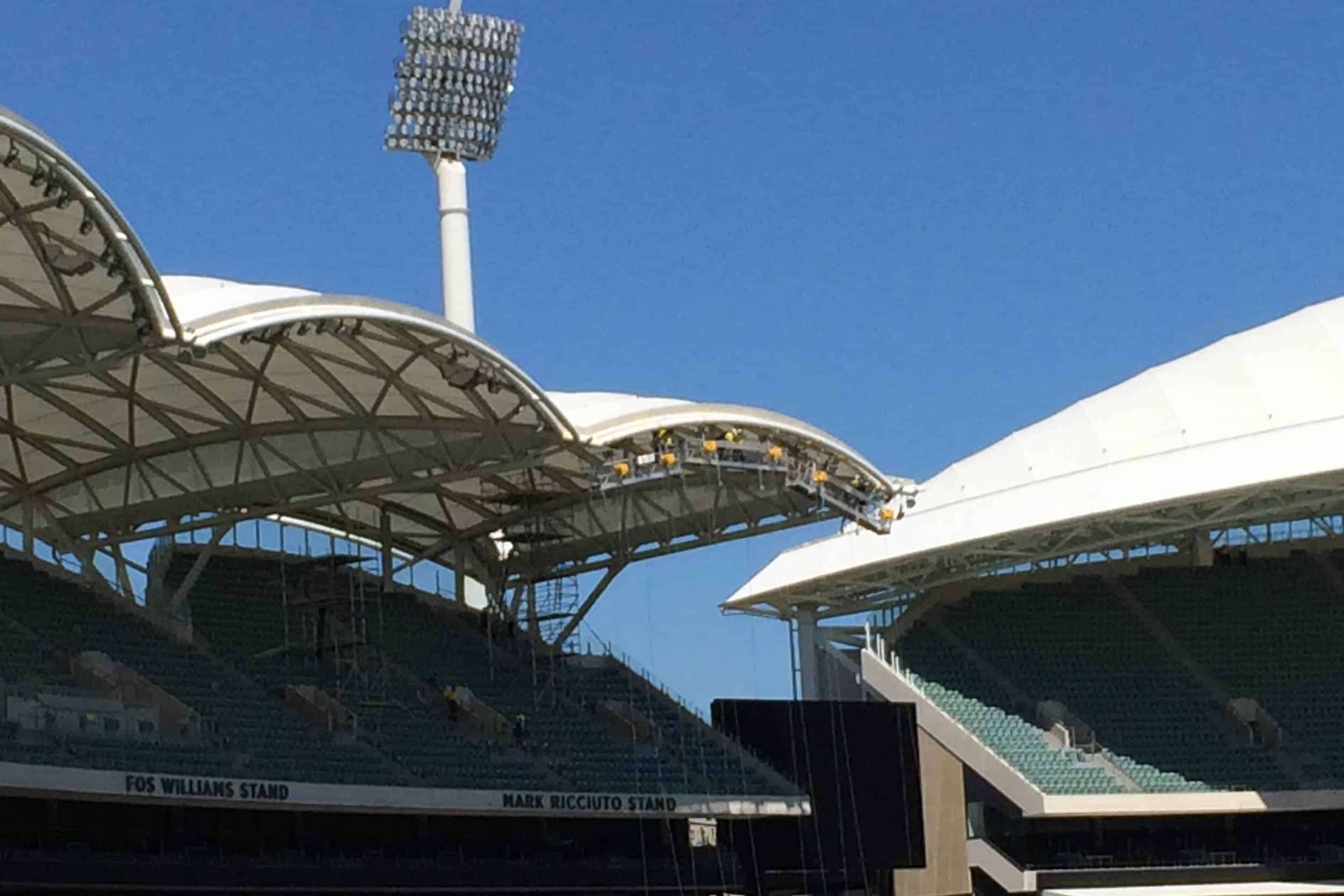 Bristol Motor Speedway
Located in Bristol, Tennessee, Bristol Motor Speedway is a NASCAR short track venue originally constructed in 1960.  When owners installed a Colossus TV, they needed a safe method to deliver technicians to the structure for routine maintenance.  Sky Climber was able to help.
We provided a safe system designed to carry two technicians up to the displays on the Colossus TV 140 feet above the infield.  A hoist mounted inside the TV structure was wired with wireless remote control capability.  Two self-retracting lifelines were installed alongside the tower hoist for operator fall arrest.  Lastly, a 3-foot by 3-foot work cage with a gate was attached.  The system easily accommodates technicians and their equipment and allows them to quickly reach the screens for maintenance.