Safety – Service – Solutions
Sky Climber continues to lead the industry with training programs through personal hands-on presentations, video, and online resources. We offer Safety and Applications training and Hoist Maintenance training, at either our factory location or at your site.
Training clients since 1980
Having well trained and knowledgeable associates is critical when repairing or using suspended scaffolding equipment. Sky Climber offers a full array of training programs to meet your product, application and safety requirements. Training can be conducted at our training center or at your facility. Contact us to schedule a training class that meets the needs of your organization.
Sky Climber offers 1, 2, 3 and 4 Day Courses on:
Safety, Operator and Application Training including theory, hands-on instruction, demonstrations, and top side rigging.
Service and Repair Training to learn technical aspects of hoist inspections, troubleshooting, repair and service. Use factory established methods to certify and recertify your equipment, and hands-on bench instruction.
Customized courses to meet your needs: Interpreters are available. Discuss requirements with your instructor.
We offer training solutions that help you every day as you learn from instructors with 50+ years of industry experience.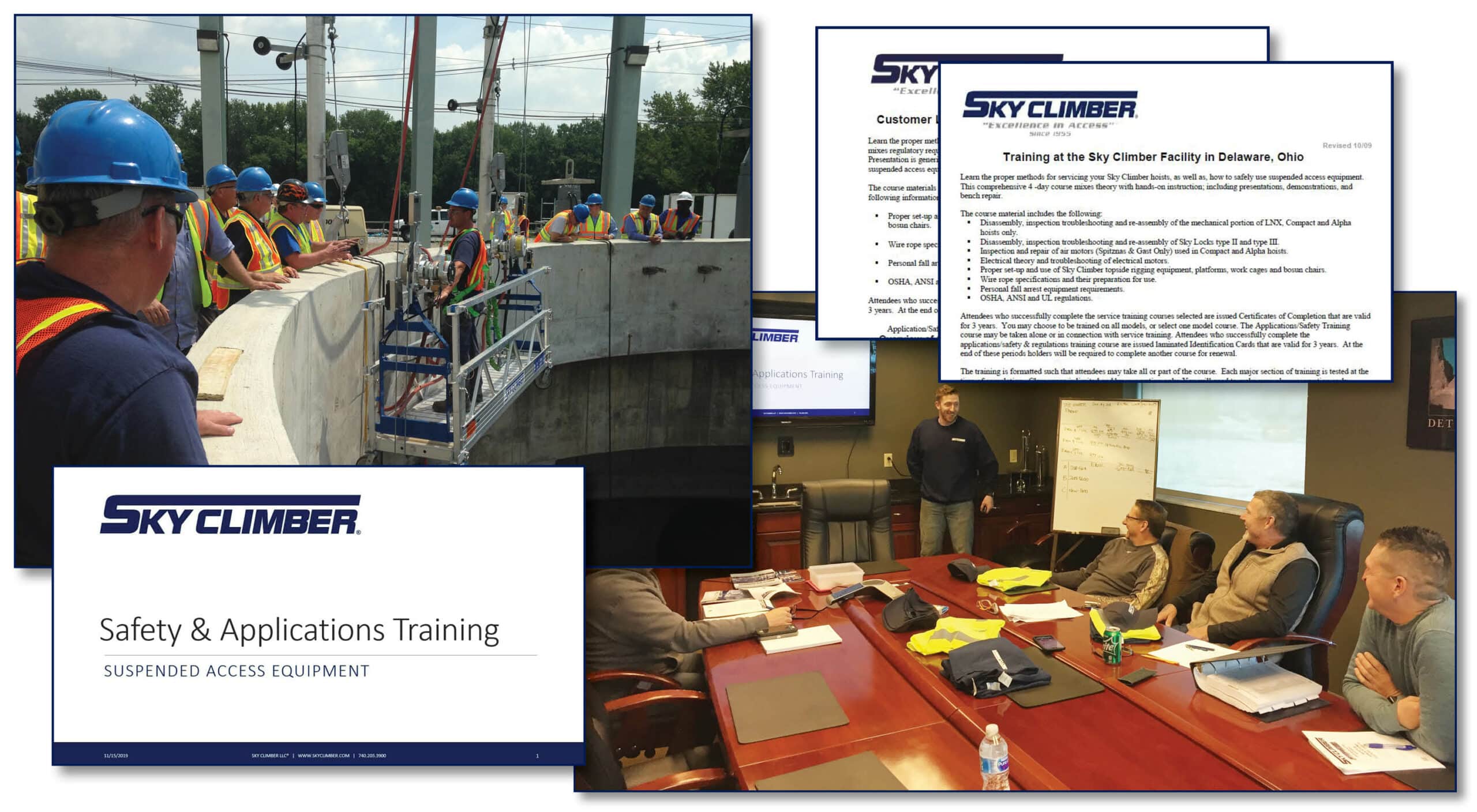 If you have any questions after viewing the schedule, please contact Sky Climber® at 740-203-3931 or send an email to info@skyclimber.com.