Glazing and Curtain Walls
Glass panel facade install on historic VA hospital
Twelve miles west of downtown Chicago sits the Edward Hines Jr. VA hospital campus. This veteran's facility has been serving veterans for nearly a century and features several buildings on the National Register of Historic Places.
As part of a large renovation effort, the main hospital building is undergoing an ambitious façade replacement. In support of this effort Sky Climber designed, manufactured, and installed a variety of suspended access systems for use throughout the renovation.
One system included 5 swing stages, powered by LNX 1000 hoists. Atop the building, Rolling Roof Rigs and scaffolding towers with 8-foot connecting beams are installed and counter-weighted.
Read more here
The platforms suspended from these rigs allow crews to systematically remove masonry, vertical precast fins, panels, and shade structures from the building's exterior.
Weld ground kits protect workers while operating welding equipment on each stage. When not in use, stages rest atop a traditional scaffolding structure built to protect the hospital's chiller unit. On a side of the building already stripped of its old façade, a second rigging system supports additional platforms and LNX hoists, allowing crews to position features of the new enclosure system in conjunction with a material crane. From these stages workers install new windows, glass spandrel panels, weatherproofing and other elements into the façade. Specially-configured z-shaped and right-angle corner platforms conform to the building's vertical surfaces for better access.
Additionally, Sky Climber provided a variety of anchors, rigging collars, tiebacks, fall protection equipment, and expert installation services via the Chicago-area Sky Climber Access Solutions team. The project is scheduled to continue into 2019.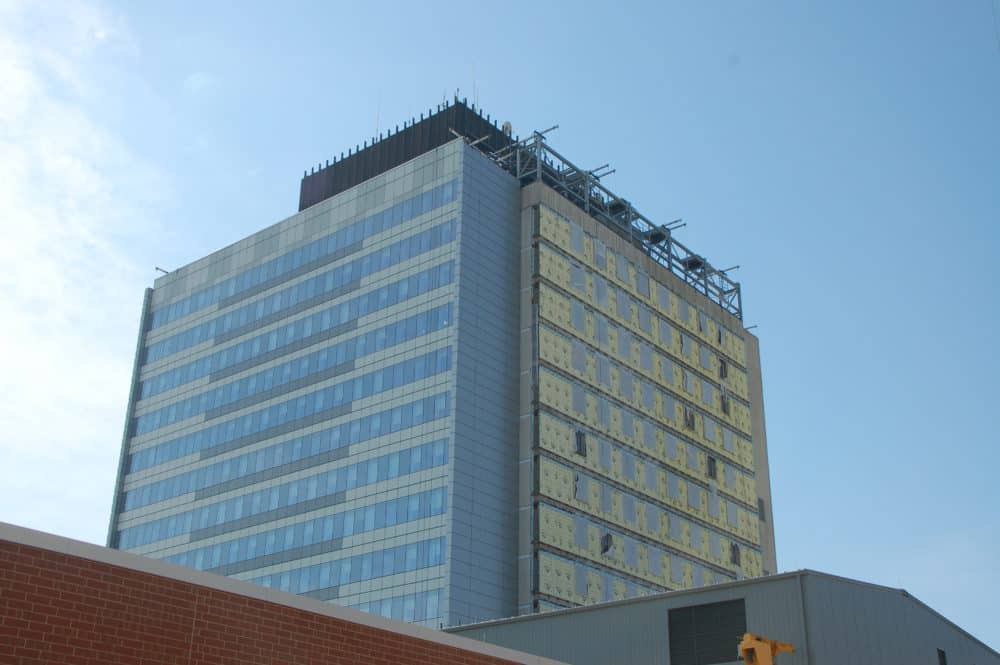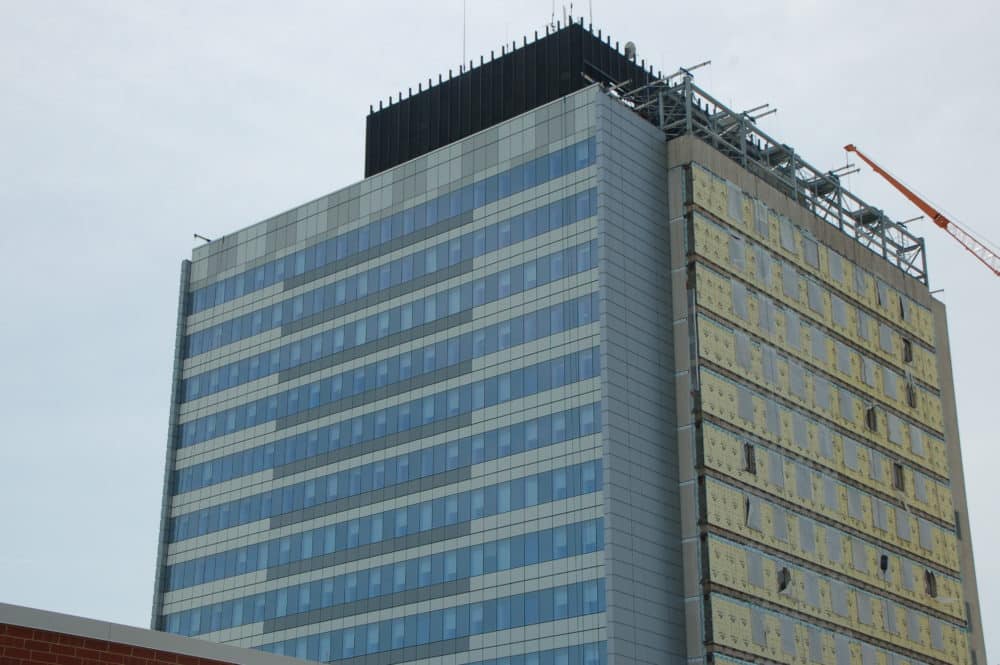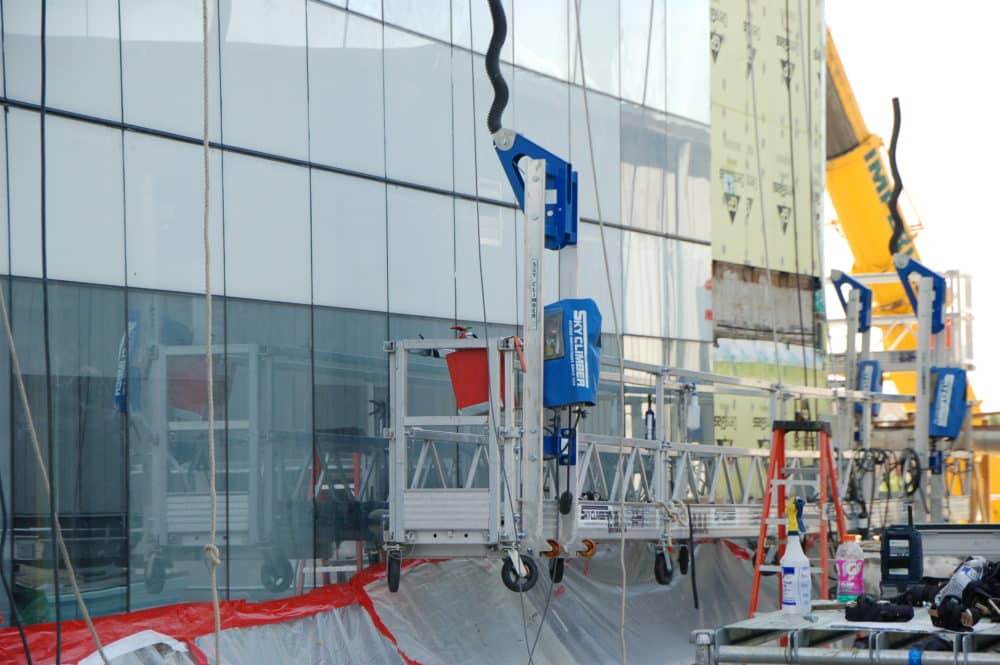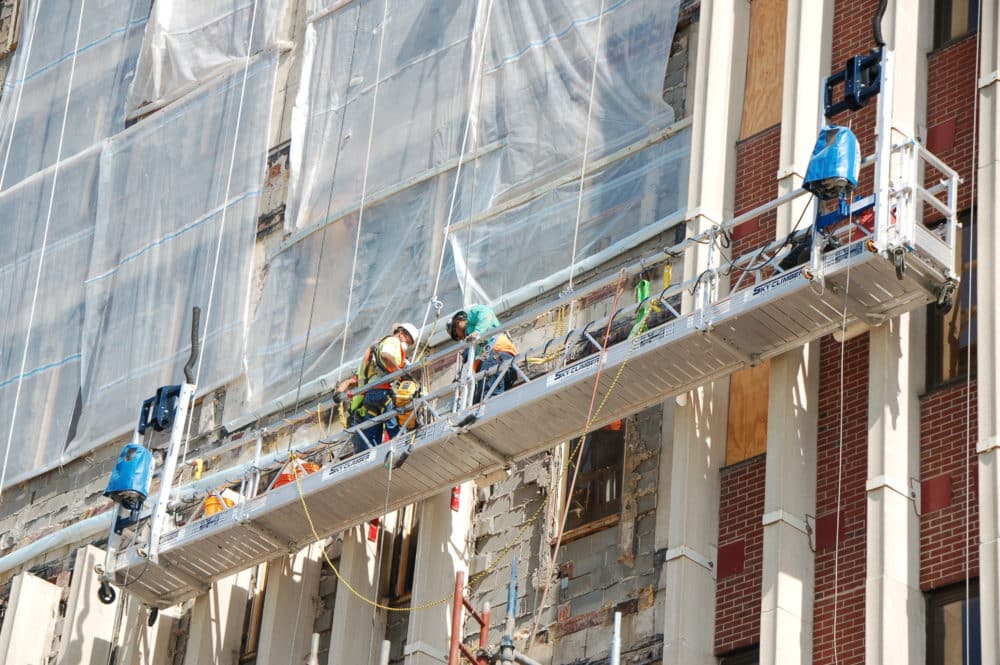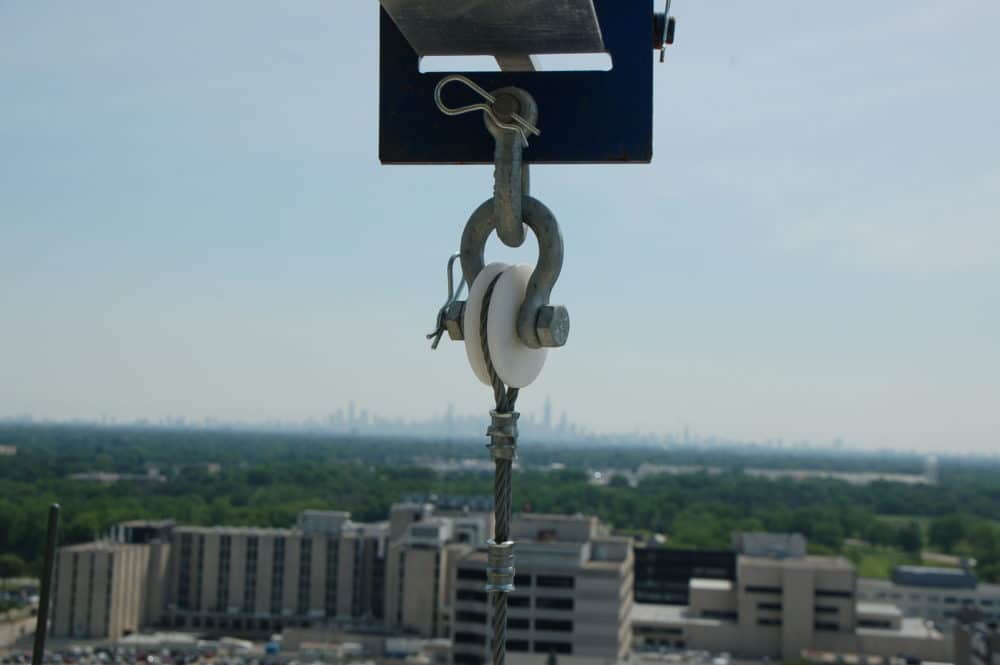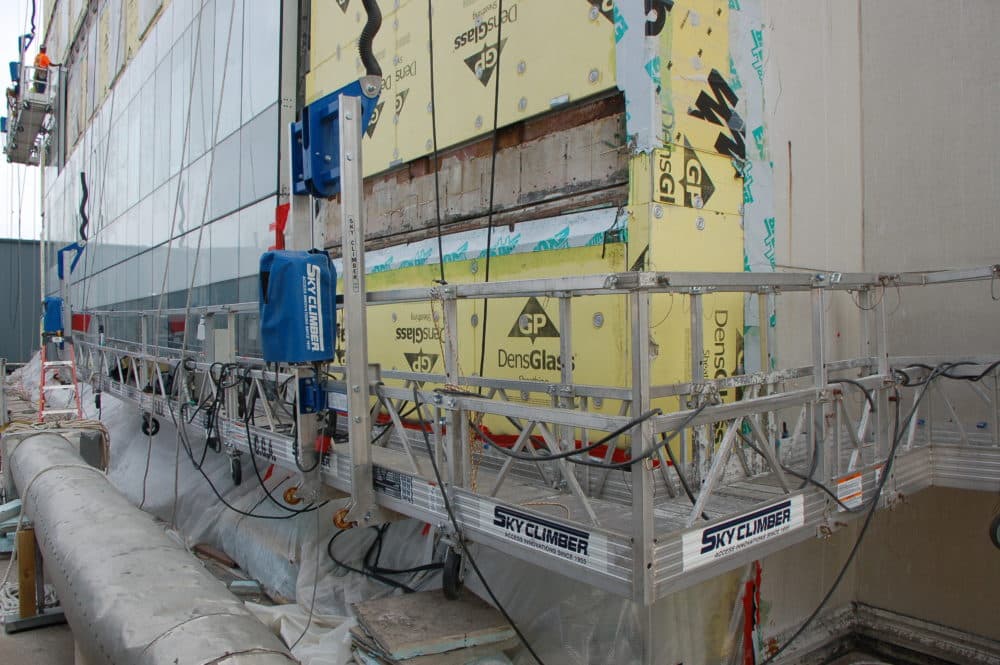 Telescopic BMU in Shenzhen
Glazing contractors need reliable equipment to execute demanding curtain wall installation and maintenance projects. For curtain wall applications, Sky Climber provides a variety of platforms, building maintenance units, monorail systems and other equipment to get the job done right.
For this project in China, Sky Climber installed two telescopic BMU machines. The building is an impressive 300m high. In addition, one of the machines was required to reach under a particularly deep recess. We equipped this BMU with a special telescopic approach system to give access to the recessed areas with a depth of up to 5 meters.  Sky Climber engineers developed a special motorized slewing system to cope with the BMU's six steel wire ropes, four ropes for the cradle and two ropes for the approach system. The two BMU's are also fitted with an auxiliary hoist for glass replacement (GRU) with 500kg capacity.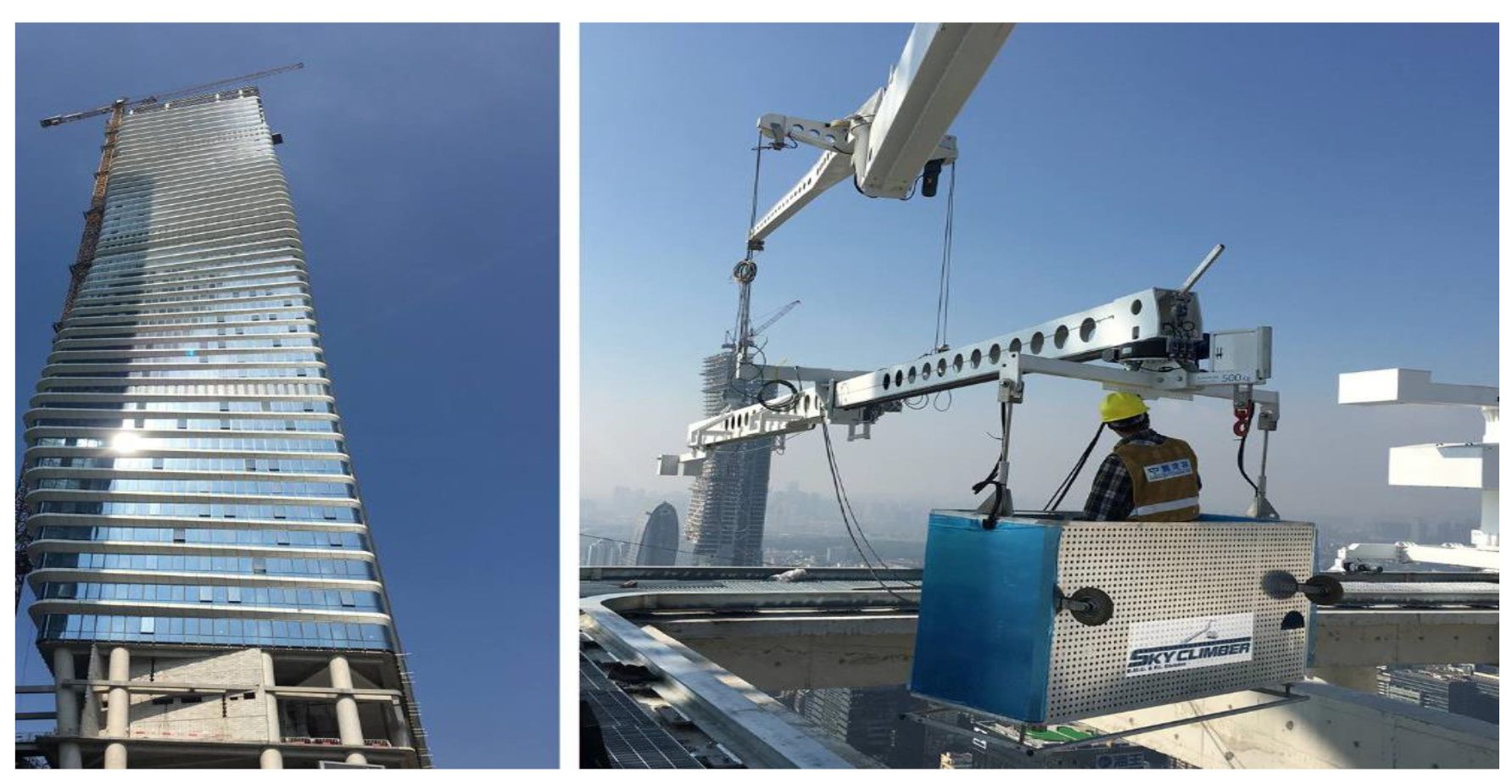 Glass replacement, Bayat Towers
For this project in Saudi Arabia, Sky Climber was selected to provide the façade maintenance systems for the sleek external architecture of these two prestige residential buildings.  The Bayat Plaza Towers are twin prominent residential towers located in the heart of Jeddah that required a suspended access solution for glass replacement.  Sky Climber provided a BMU with a double jib and a compact body capable of circulating in the required runway.
Click on the button below for details and a downloadable leaflet on this project.