Water Tower renovation and painting
The Dutch city of Schoonhoven is renowned for its silver and is nicknamed "Zilverstad" (Silver City). The very picturesque water tower, the most beautiful in the Netherlands, dominates the cityscape. Constructed in 1901, it was used as a water tower until 1982. After extensive renovations in 1996, the water tower was turned into a Gallery for Silversmiths and Silver Art.
This summer, a new round of renovations was required and instead of using traditional tubular scaffolding, the contractor opted for a circular workspace created by Sky Climber Light Weight Stage platforms with: angle sections, four walk-though stirrups and four Alpha 500 traction hoists. The suspension arms were installed inside the tower and the jibs were extended out by making small (temporary) openings in the façade wall.
This circular work platform allowed the people working on the platform to have excellent access to the full circumference of the water tower in order to make sure that this monument of National Heritage remains the pride of the city!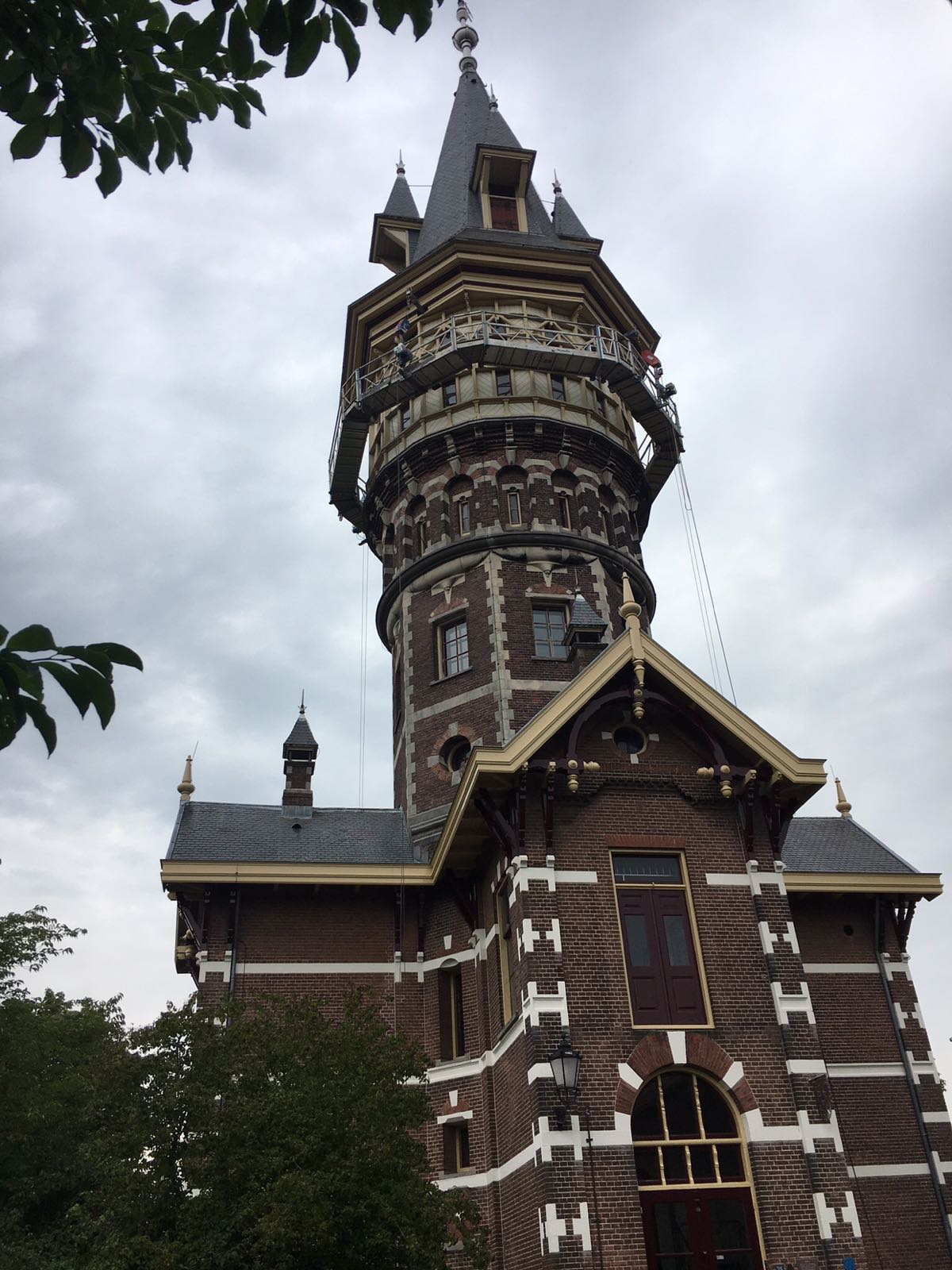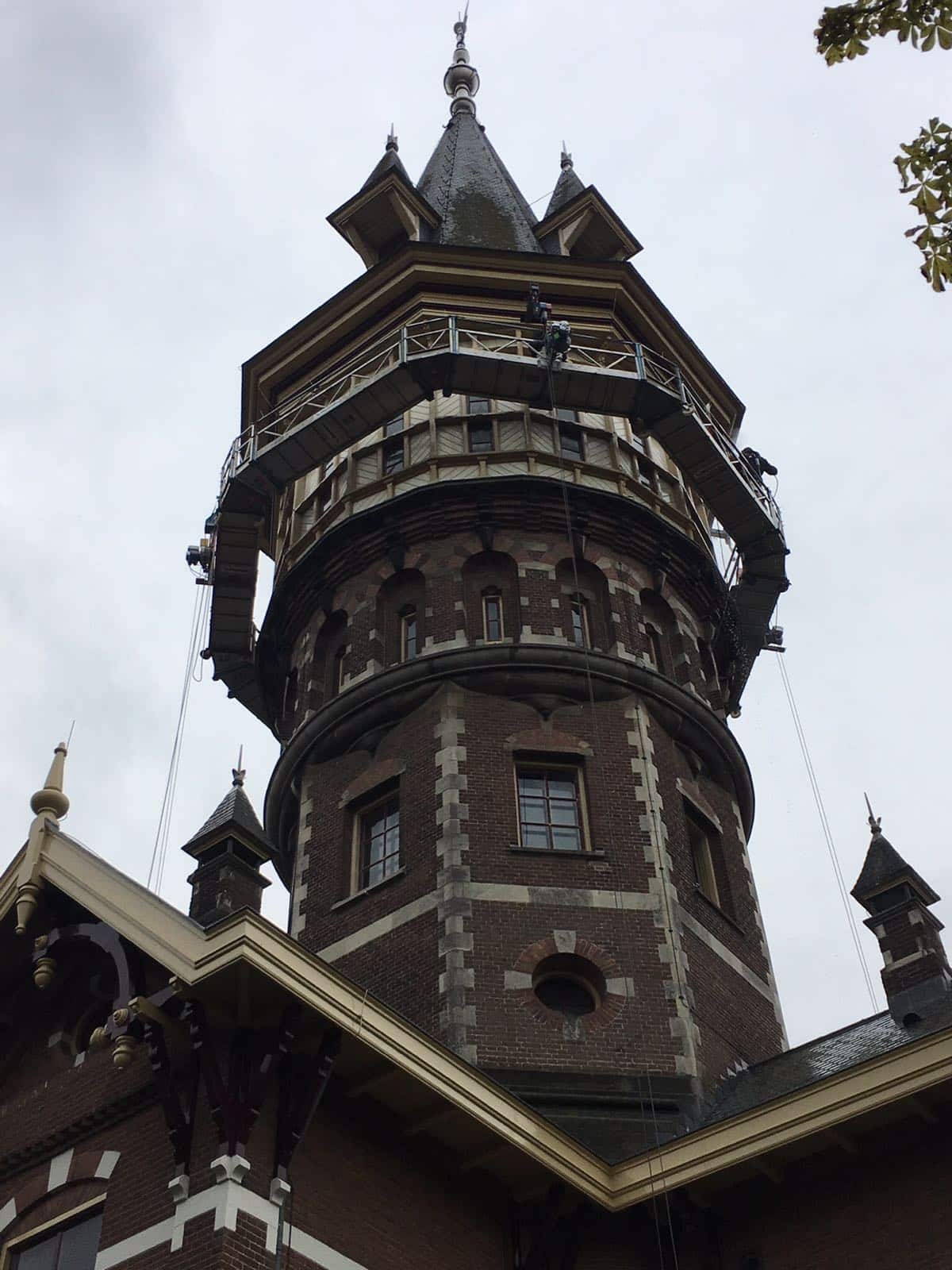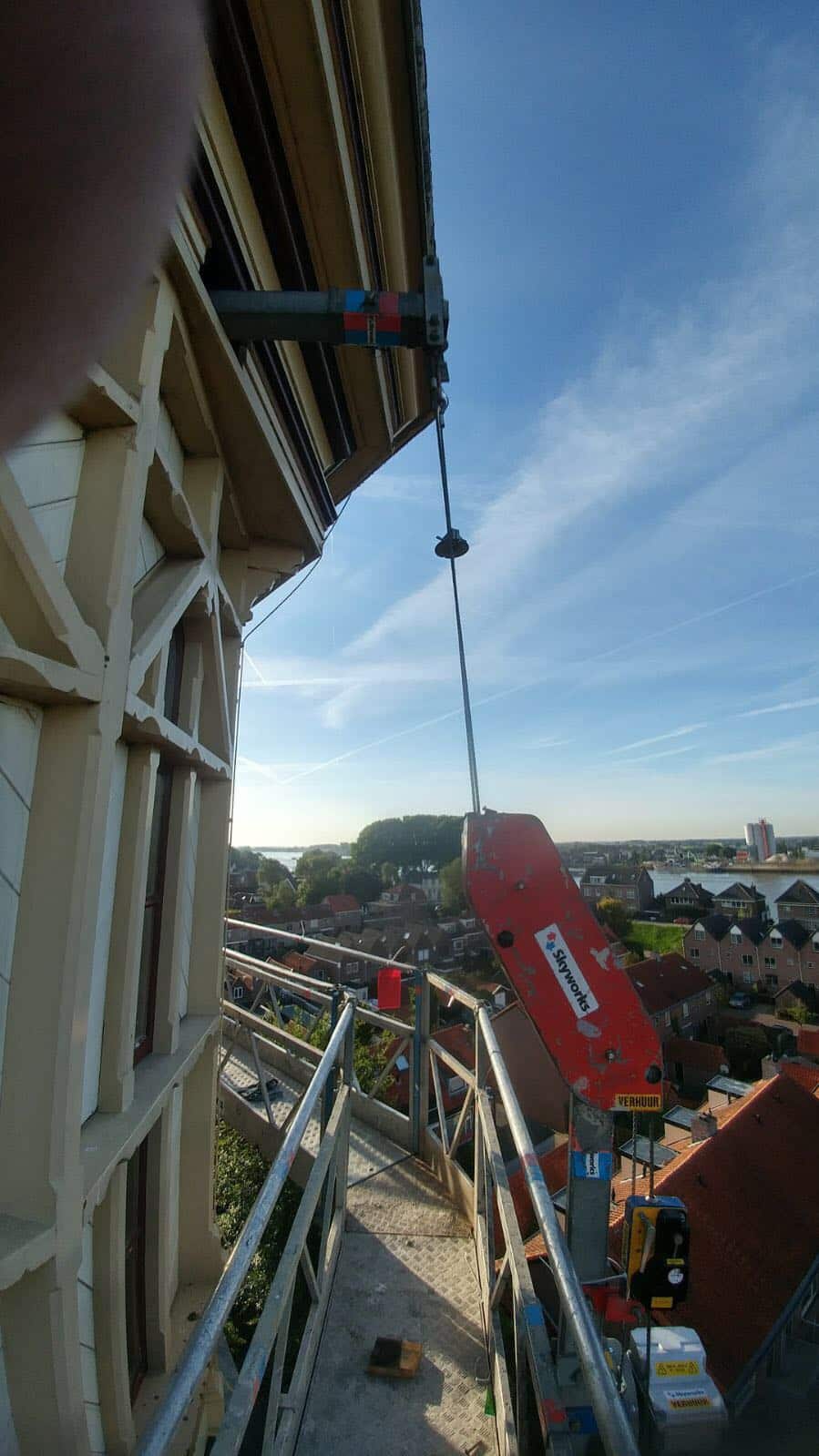 Propane-powered Painting Platform
This platform was designed to deliver painting crews to the full height of a tower for painting.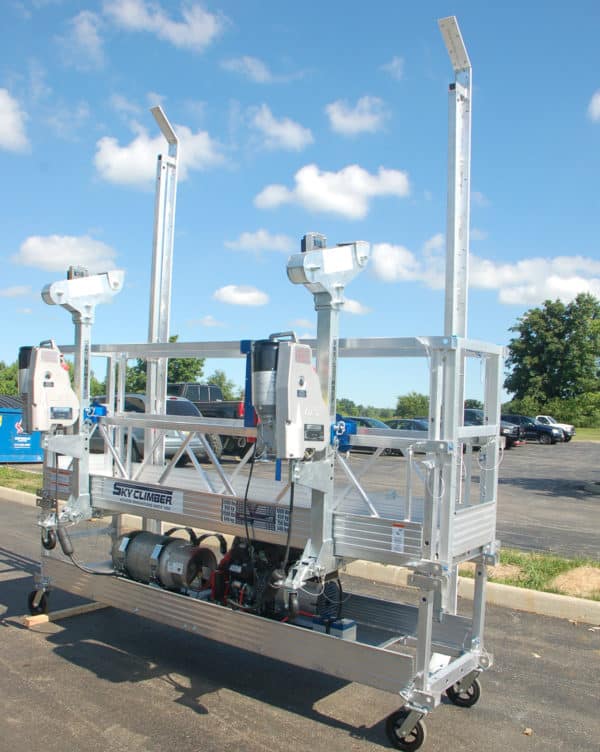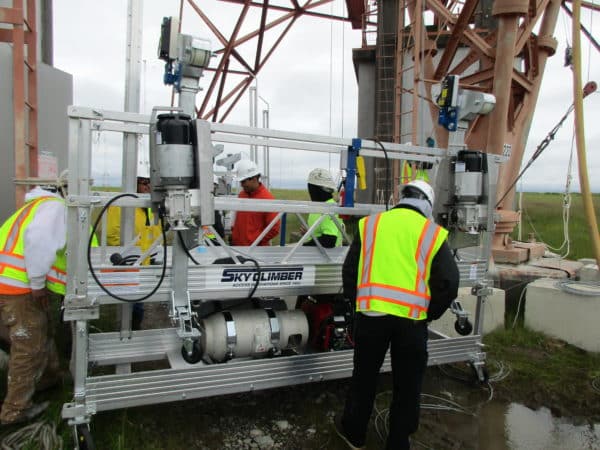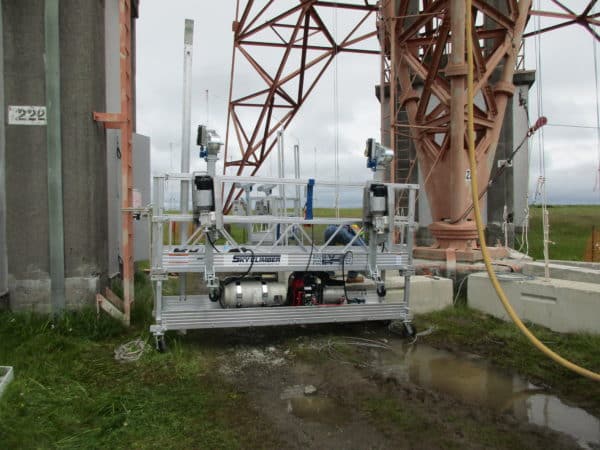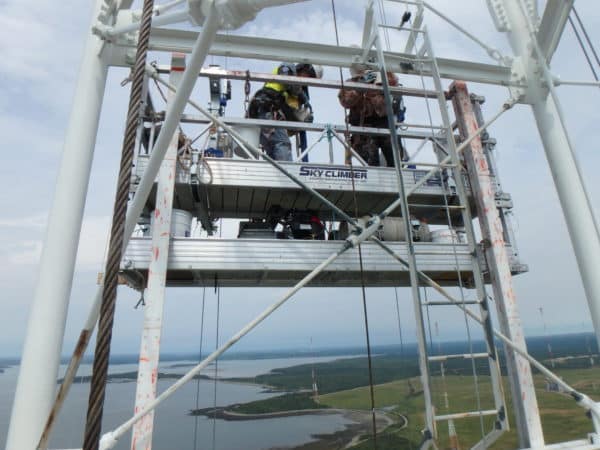 More Tower applications
Whether you are preparing to scale a communication tower, a lighthouse, airport control tower, or other industrial structure, Sky Climber can provide standard and custom solutions to safely carry inspectors and maintenance crews wherever they need to go.
View our Engineering Gallery for ideas or Contact Us for more information.