Hoists
Man-rated hoists offer durable design and ease of maintenance provide better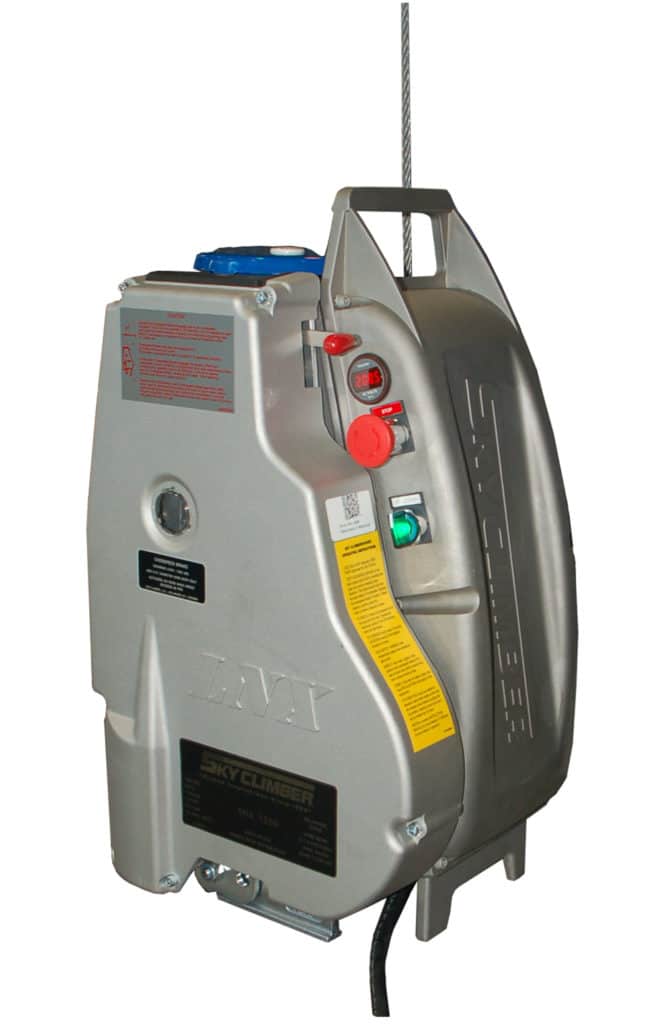 value to fleet owners.
Man-Rated Hoist Features:
Cast Aluminum outer shell provides strength and durability
Sealed aluminum shell keeps moisture and debris out of electrical and mechanical housings
Ergonomic design
Handles and grips for ease of transport
Lightweight
Built to withstand the toughest conditions
Easy to clean and maintain
Annual maintenance takes less than one hour
Fewer wear parts makes total cost of ownership lower
Non-Powered control descent
PLUS, when you trade in a used or old hoist you can save on any new Sky Climber Hoist.  Click here for details.