In Hartford, Connecticut, Sky Climber had the opportunity to provide a Building Maintenance Unit for retrofitting a rooftop system on Trumbull Street.  This particular BMU was well-traveled by the time it reached its permanent home atop this Class A office tower.  Sky Climber BMU products are built in its Madrid factory which is dedicated to the production of permanent installation systems.  The S2 model used for this application features a double jib, a 30-foot-long platform and a 492' drop capacity.
From Madrid, the system was sent to Sky Climber's US manufacturing plant in Delaware, Ohio, for installer training.  Once on-site in Ohio, installation crew members trained with Sky Climber engineering personnel on proper assembly and testing of the system in preparation for the scheduled installation in Connecticut.
Installation on-site required a material hoist to bring the machine components from ground level to the rooftop.  There, the experienced installation team completed the assembly and conducted system tests.  The BMU machine now allows crews to safely travel vertically along the façade and its unique mullion attachments to perform routine maintenance.  From manufacturing to assembly, and from training to installation, Sky Climber's dedicated teams ensure the safe, efficient delivery of each permanently-installed building maintenance system it provides.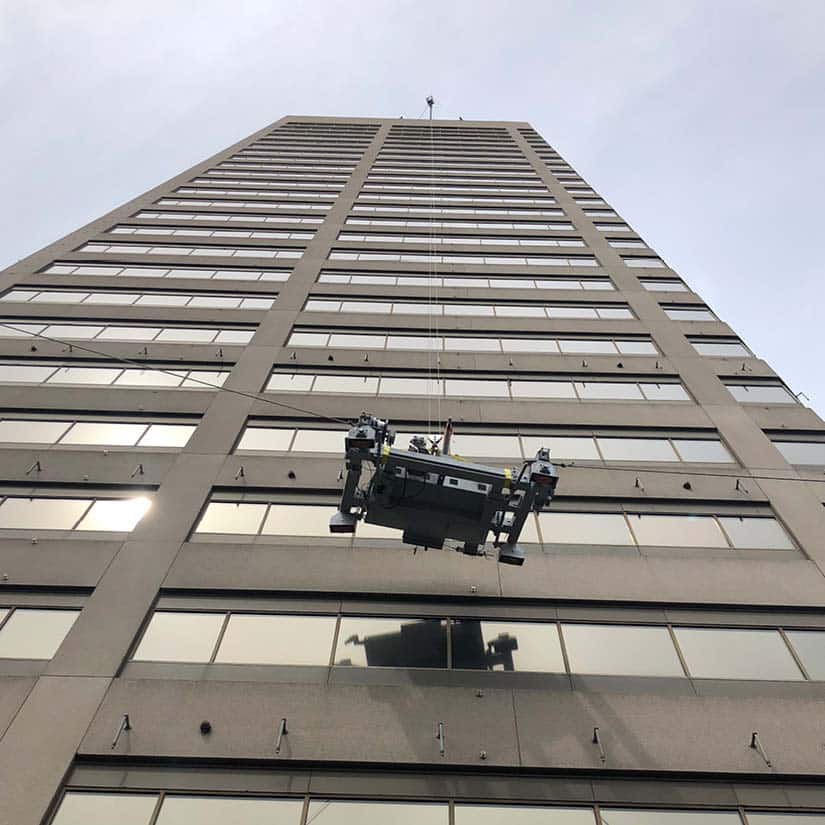 On-site, the BMU machine base is delivered to the roof with a material hoist.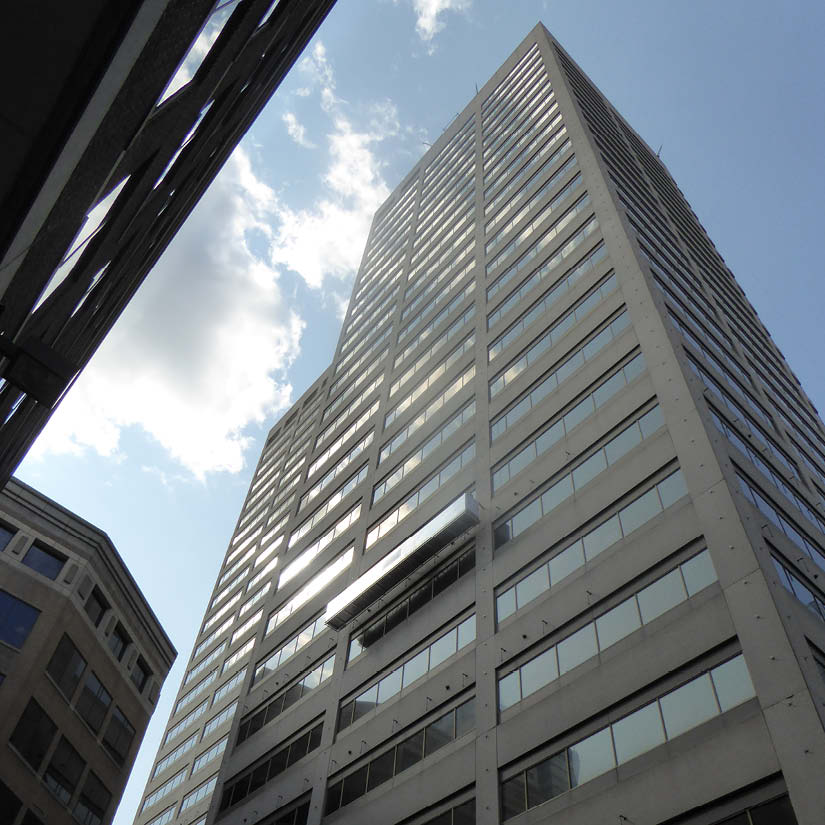 With the BMU base installed on the roof, the platform is connected and raised into position.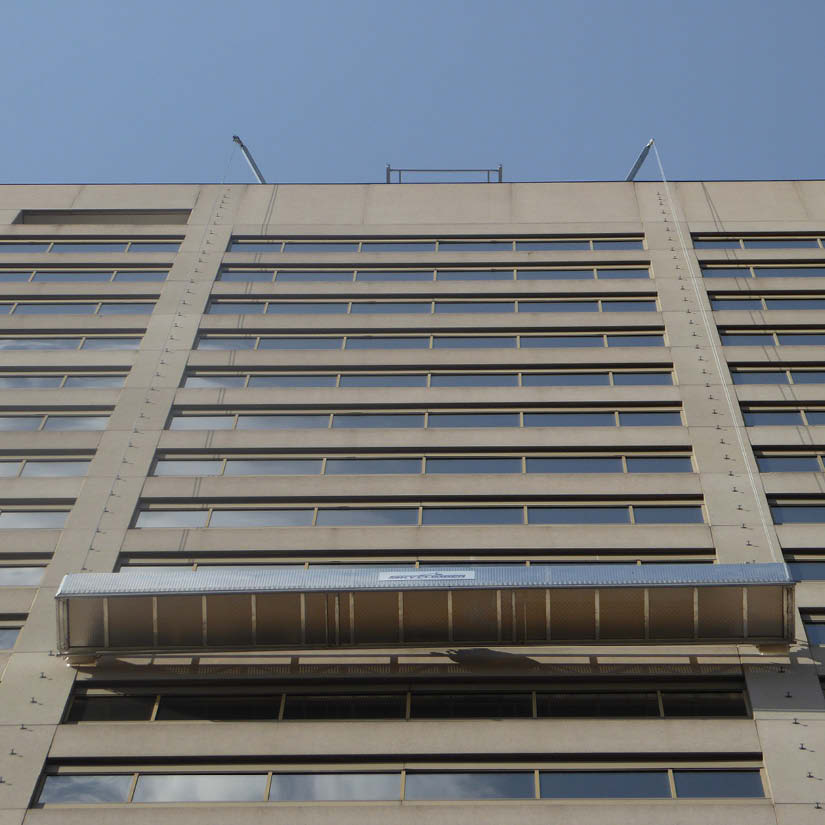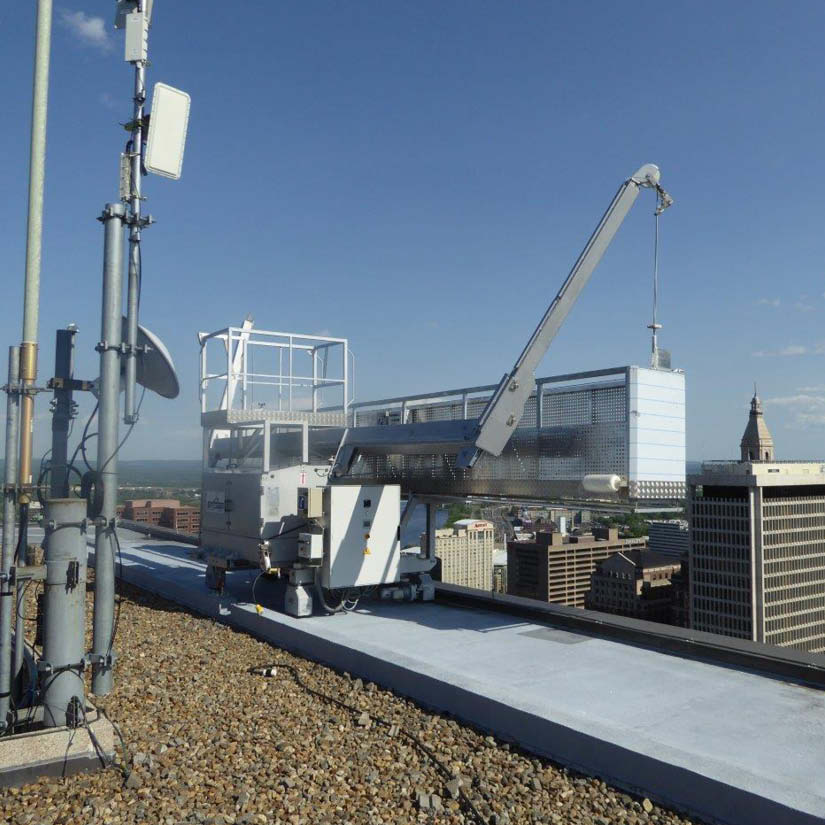 The BMU is fully assembled on the rooftop.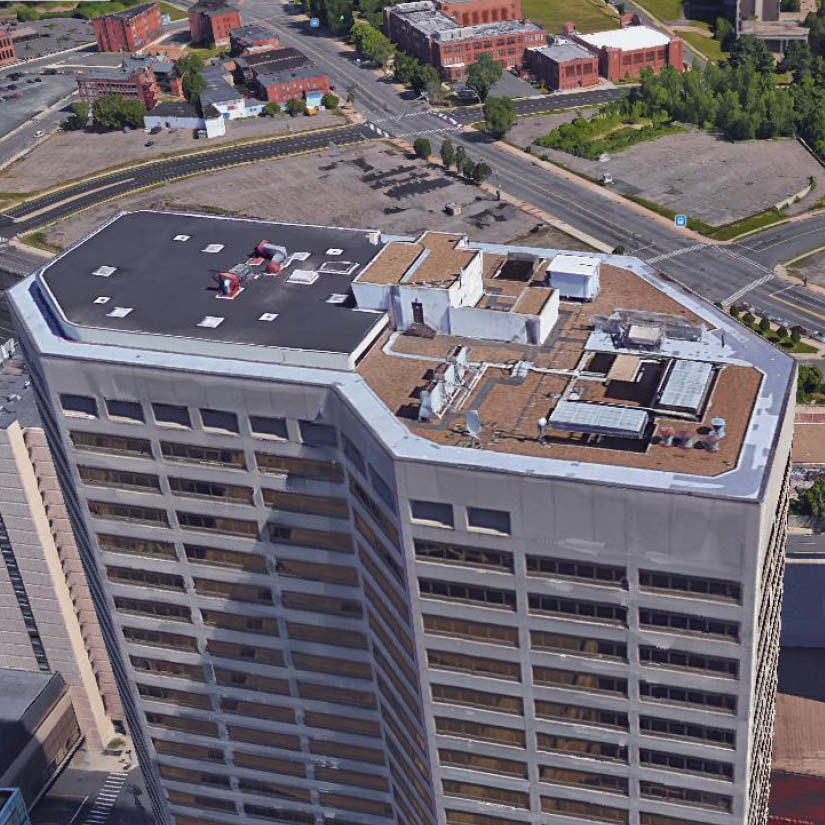 A view of the roof shows the BMU runway that runs along its edge.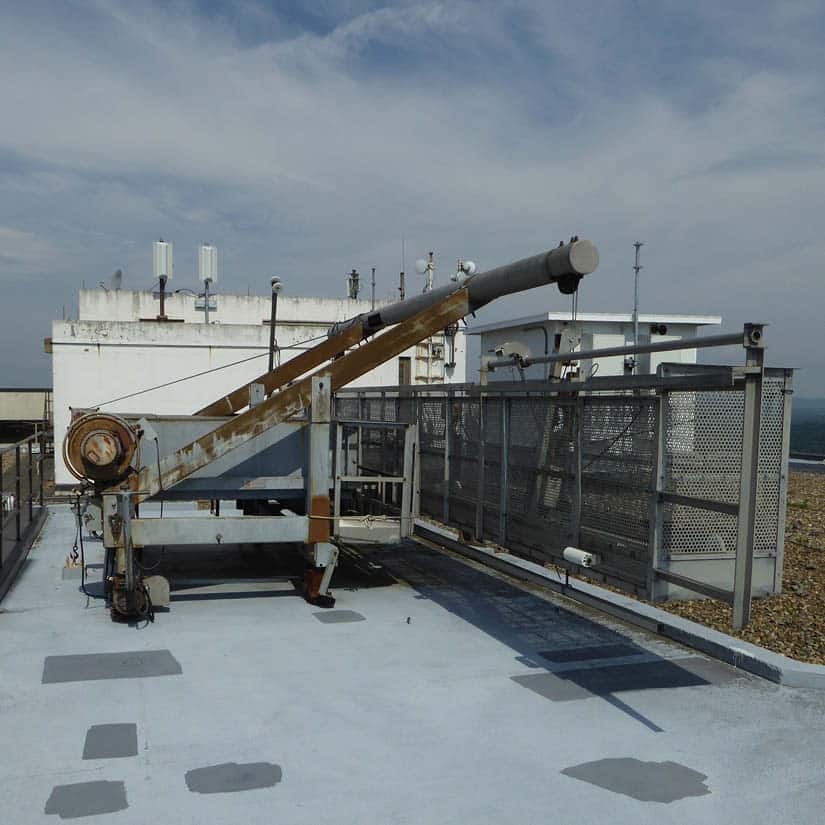 The original building maintenance unit was deemed unsafe for use.